ric.flauding@gmail.com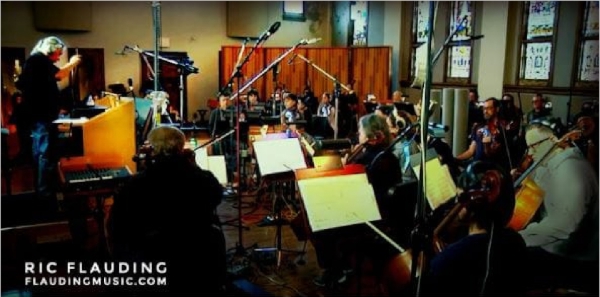 Stay Home and Learn With a Private Music Mentor
One-On-One Music Training in Composition, Orchestration and More
(Ensemble Recording Sessions also Available)
Sticking with the Stay Home and Learn theme, if you (or anyone you know) is interested in one-on-one music training, Texas-based professional composer/orchestrator/arranger, Ric Flauding, is available to take on a limited number of private students for remote teaching.
Ric has composed (and arranged-orchestrated) music for the London Symphony Orchestra, Nashville Recording Orchestra, Fort Worth Symphony, as well as hundreds of projects for recording studio ensembles in Los Angeles, Nashville and other locations. He has written, arranged, and recorded in many styles from jazz to orchestral, and his work has been used in TV and film productions.
Ric has taught composition and music theory in colleges across the United States, and also privately with students around the world. As a long-time colleague and friend, I'm happy to recommend Ric Flauding to you. Ric has taken over some of Peter Alexander's private students and teaches remotely using Skype, Zoom, or Google Hangouts.
Ric Gives Instruction In
Composition / arranging / orchestration / college-level theory / counterpoint / technology (as it relates to composition).
Ensemble Recording Sessions
As great as orchestral sample libraries are these days, you just can't beat a live performance of your music to really bring it to life and showcase your talents. Ric can arrange recording sessions for full orchestra and specializes in recording music for strings, e.g., string orchestra, quartets, other chamber ensembles and duos. He can conduct sessions via video/live streaming for you.
Other Services
Ric is a very experienced orchestrator, arranger and conductor. If you need assistance orchestrating, arranging or conducting your music for live performance, drop Ric a line.
How to Contact Ric Flauding
Email: ric.flauding@gmail.com
Phone: (480) 600-4203
Website: https://flaudingmusic.com/